Beat-the-Peak Notification email
This is the email that gets sent to the members who have signed up under the MANS program to be alerted when there is a Beat-the-Peak period. This report runs from a web page: www.insidennec.com/nnecdas/beatthepeakmessage.asp. It must be run manually. When executed, you must select if itrs a summer or winter alert.
Program interface: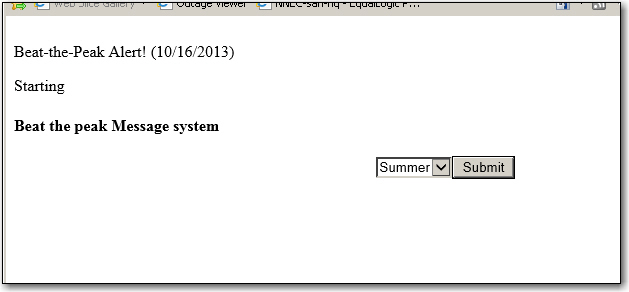 Summer Message: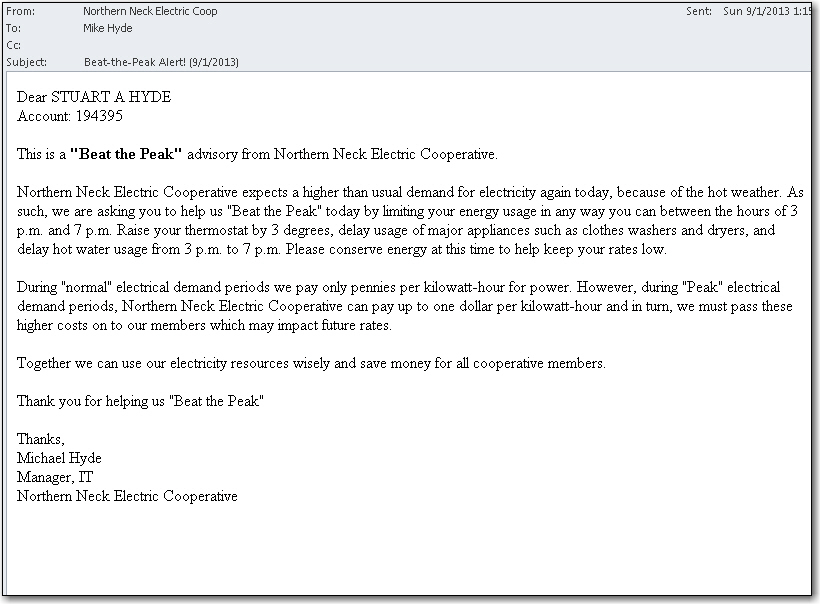 Employee notification:
After the Beat-the-Peak emails have gone out, the program sends a status email, like the one shown below, to all employees. This lets the employees know that we will be implementing a beat the peak, and helps them to answer any questions from members.