Lighting Display
Background
While I was at TechAdvantage, I saw the light bulb display that Touchstone Energy was showing at their booth.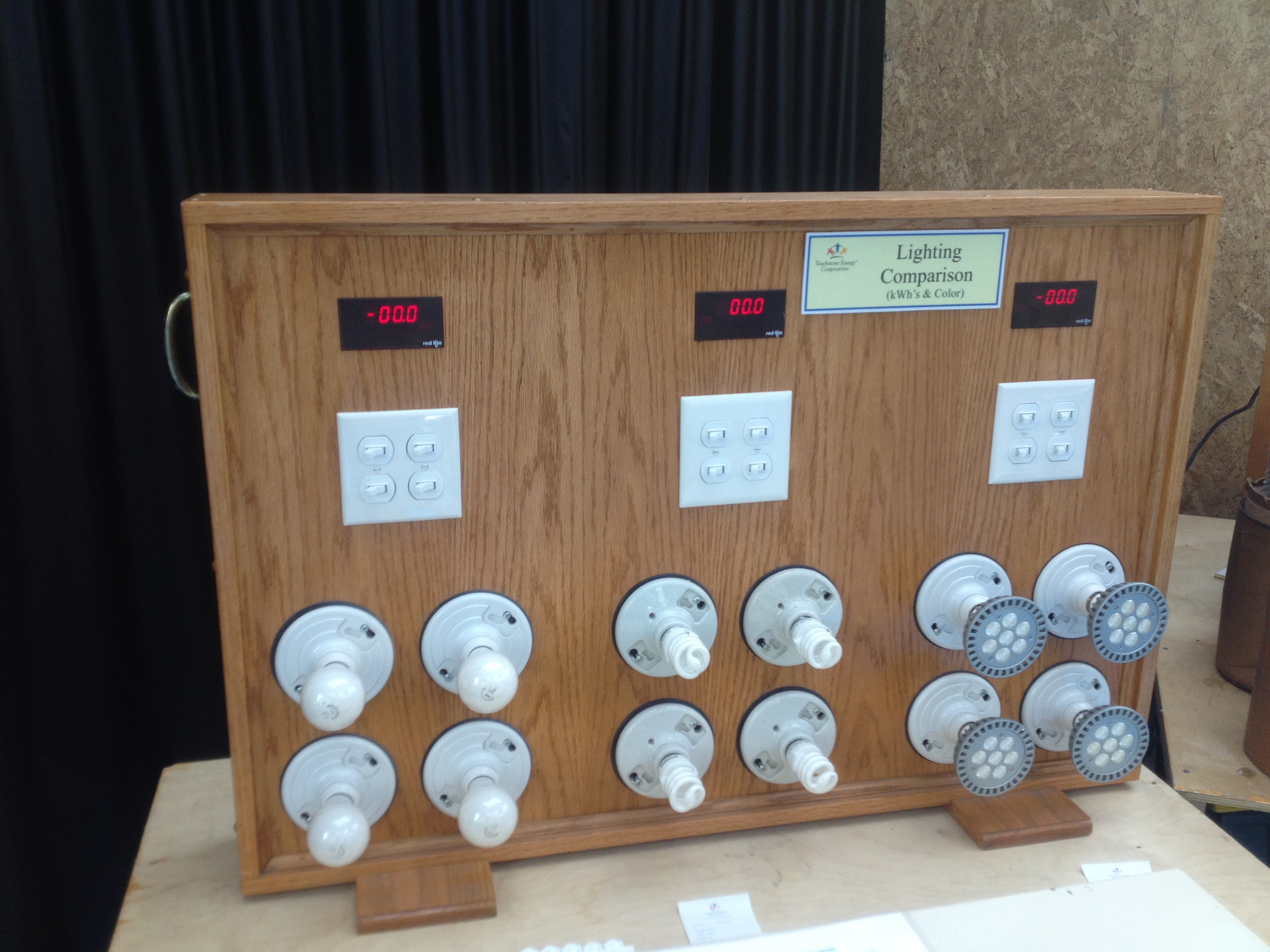 Solution
I liked the idea, and wanted to make one for our Annual Meeting. One thing that concerned me about the Touchstone Energy Display, was that all the bulbs had to be removed to transport it. I wanted something more "pick-up-and-go." Here is what I came up with: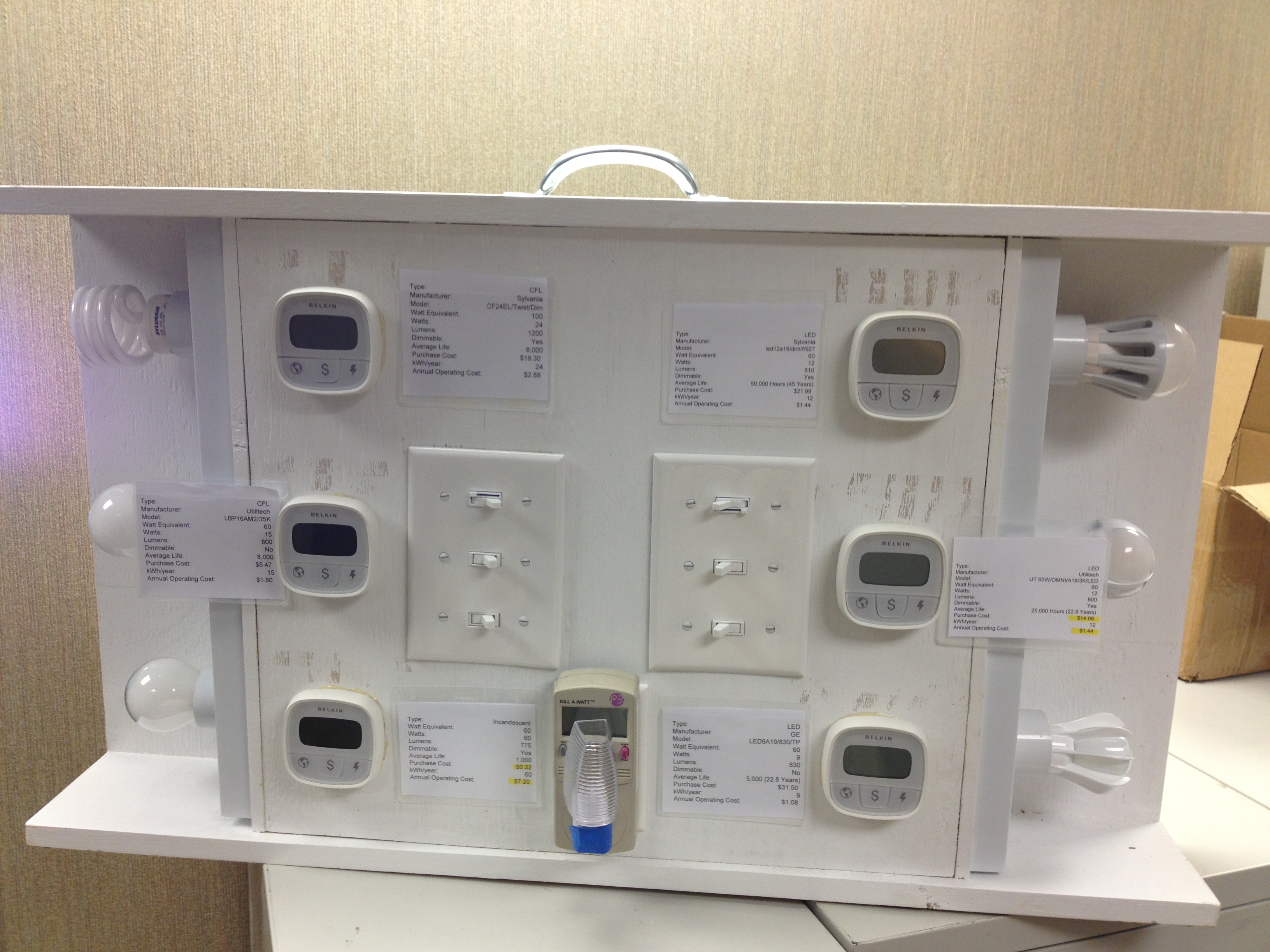 Bulbs
Here are the bulbs I selected. I tried to stay right around the 800 Lumens range. These figures are based on 3 hours/day, 365 days per year, at a rate of $ 0.12/kWh.
Type
Manufacturer
Model
Watt Equivalency
Watts
Lumens
Average Life
Cost
kWh/Year
Annual Operating Cost
Incandescent
Utiltech
N/A
60
60
775
1,000
$.32
60
$ 7.20
CFL
Utiltech
LBP16AM2/35K
60
15
800
8,000
$ 5.47
15
$ 1.80
CFL
Sylvania
CF24EL/Twist/Dim
100
24
1200
8,000
$ 18.30
24
$ 2.88
LED
GE
LED9A19/830/TP
60
9
830
25,000
22.8 Years
$ 31.50
9
$ 1.08
LED
Sylvania
LED12A19/Dim/f/927
60
12
810
50,000
45 Years
$ 21.99
12
$ 1.44
LED
Sylvania
LED8A19/Dim/f/830
60
8
830
35,000
31 Years
$ 32.29
8
$ .96
LED
Utilitech
UT60w/omni/a19/3k/led
60
12
800
25,000
22.8 Years
$ 14.98
12
$ 1.44